Bulletin Board
We will be closed on November 26th for Thanksgiving, we hope everyone has a great holiday!
Expert Articles & Advice
November 1, 2015
Whether you own your home or rent, chances are you will eventually spend a little time with the paintbrush and roller. One of the first things you need to do before painting is make a decision: what kind of finish do I want? First off, exactly what is a finish?
November 1, 2015
As the cold weather approaches and your furnace begins its annual duties, we often think of ways to make our homes more energy efficient. One thing that can make a big impact on energy savings at a reasonable cost is inspecting your insulation and weatherstripping.
Special Offers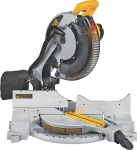 $249.99 For Dewalt 12" Compound Miter Saw model number dw715.
Valid 11/01 - 11/30/2015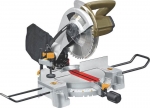 Rockwell 10" Compound Miter Saw for $139.99.
Valid 11/01 - 11/30/2015